Your key for turning a mere visit to a hotel website into a booking
Incorporation into a hotel website
Dynamic displaying of prices and room availability
Online bookings
Optimized for mobile OSs
8 language versions
The web booking engine ResMaster
effective, fast and easy-to-use
The web booking engine ResMaster was developed by hotel managers for hotel managers. Tens of thousands of bookings since 2005 via our system have allowed us to optimize its functions and structure so that it can best combine the requirements of clients and the needs of hotel managers.
Solutions and services
What we offer
Demoware
A section for clients
A trial version
Try to make a trial booking in the way your client will do it.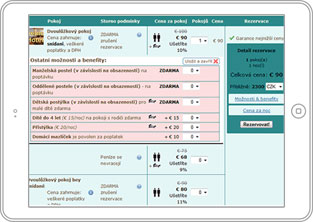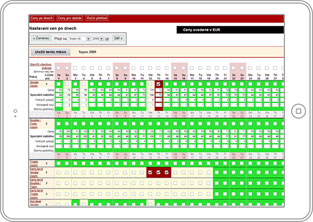 A unique algorithm for combining a
price
and the condition of its validity